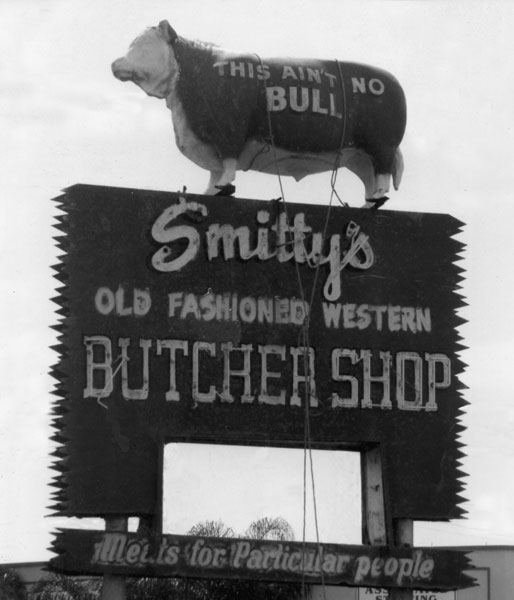 Smitty's Old Fashion Butcher Shop has been a landmark of Oakland Park, Florida for the last 40 years. Many still remember the steer that stood as a landmark for 30 years.
From the saw dust on the floor to the one on one customer service (yes, we say hi to all of the "regulars" by first name as soon as they walk in) to the quality of all of our products Smitty's will leave you with the feeling that you have stepped back in time.
Come in and take a look. We are sure your first visit won't be your last.
Thank you,
David Crumbaker
Proprietor (Head Meat Cutter)